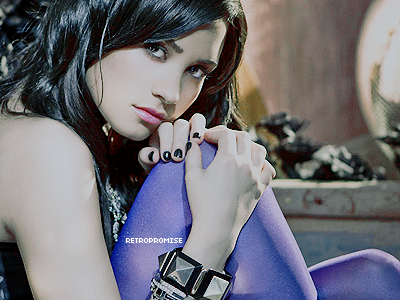 Basic
Full Name:
Zoya Gewisson Malfoy
Age:
14
Year:
Fourth
House:
(When you get sorted) Gryffindor
Blood Status:
Pureblood
Alliance (Dark or Light):
Undecided
Appearance
Hair Color:
Black
Eye Color:
Green
Hair Texture:
Wavy and messy
Body Type:
Average
Other:
Slightly large eyes.
Personality
Likes:
Being in control, surrounded by minions, being thought of as great, when everything goes her way, being happy, making fun off people, having a blast, class, silence, looking pretty, power.
Dislikes:
Out of control situations, crudeness, when she feels exposed or weak, talkative people, being made fun off, looking ugly, when others are happy.
Strengths:
Deception, manipulation, persuasiveness, brave (but only for herself), street smart, good student, leadership, wit.
Weaknesses:
Selfish, vain, slightly obsessive, can sometimes reach breaking point when things don't go her way, arrogance, not a team work person.
Family
Family History:
Abraxas Malfoy had two sons, however when Septimus married into a blood traitor family, Abraxus disowned him and Septimus was never mentioned again. Zacharius is the son of Septimus Malfoy, who studied in Drumstrange as a part of the deal between his grandfather and father. When he returned, he got involved with Ariadne Ellingham who was eighteen. The relationship failed but left Ariadne pregnant, a fact she concealed from Zacharius. Being a young mother and not wanting to keep any reminders of the relationship, a nineteen year old Ariadne left Zoya in an Orphanage's care, giving her the name of her father. It was a decision she immediately regretted.
Zoya grew up in a power twisted world at the orphanage and as a result values power above all. Under her hard and bitter exterior though, is a girl who is resentful, lonely and just wants some company. Being abandoned has made her want to be in control of everything and extremely bitter.
Mother:
Ariadne Ellingham
Father:
zacharius Malfoy
Siblings:
None
Other:
None
Relationships
Friends:
No one that is mentionable.
Boyfriend/Girlfriend:
N/A
Enemies:
Loads at the Orphanage.
Supplies (After you go shopping)
Wand:
Blackthorn wood, Phoenix feather core, eleven inches
Broom:
Saving up money to buy one.
Books:
Standard course books.
Extra: